For Patients
As a service to my patients, I have an account with Emerson Ecologics, a one-stop online shop for quality supplements. By ordering through my website, you receive a 30% discount on each order. I will provide you with the access codes with your treatment plans, as well as recommendations.
The site will prompt you to set up an account with them. Please do so. When you order your supplements, the retail price will be listed and right below that, your price, and the fact that it is 30% less than retail. Contact me at any time with questions.
To set up your account or to order, please use the following link: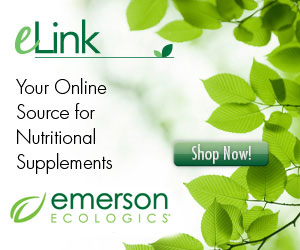 .